**Heads up: This post contains affiliate links. As an Amazon Associate, I earn from qualifying purchases. Meaning I may receive a small commission– at no cost to you, of course– were you to make a purchase through any of the links. If I link to a product, I use it, I love it, and I think you would too! Please see my Privacy Policy for more details.
Welcome Back!
Thanks for stopping by the KRay Custom Refinish Blog. Today I have an exciting project to talk about.
Other than refinishing furniture, my favorite pastime is my garden. Living in New Hampshire in the winter, my indoor plants are the one thing keeping me sane through those winter blues.
In our small home with not much countertop space, I was beginning to run out of room for plants!
So I asked Scott to design something we could hang from the ceiling that would hold more than just 1 plant. This is what we came up with:
Seeing how easily they were made we decided to sell them as well!
For people like us that would rather just make it themselves. This is how we did it:
DIY Hanging Plant Shelves Overview:
Learn to create your own 3 tier wooden hanging plant shelves out of 1 pine board, using black or metal chain and eye loops.
Some experience required.
Skill Level: Intermediate
A Note Before Beginning:
For this project, the cheapest way would be to buy 1 large piece of wood and cut into 3 separate pieces.
If you do not have a table saw, you can use a skill saw.
Another method would be to purchase them to the size you need at your local hardware store. We need 1 piece at least 24"x 12", 1 piece 12" x 12", and 1 piece 12" x 10". (when purchasing wood at the hardware store a 1" x 12" x 6' piece is usually a little less than that. ie: 1" x 11 ½" x 5' 11 ½".
I will be using 12" x 12" in my descriptions to avoid any confusion, just remember to measure slightly under when making cuts.)
Materials Needed:
1" x 12" x 6' Premium Pine Board 
2 packages (24)- ⅝" Steel screw-in eye loops (linked the cheapest package I found they're a little pricey)
120, 150 grit sandpaper and power sander (power not required)
Screw Gun with ½" Drill Bit
Jigsaw w/smooth finish blade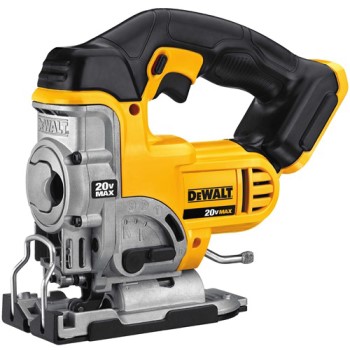 Black & Decker/Dewalt DCS331B 20v Bare Jig Saw
from: Hardware World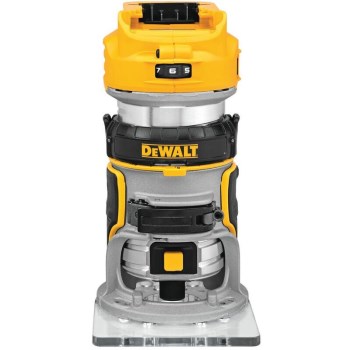 Black & Decker/Dewalt DCW600B 20v Compact Router
from: Hardware World
Brad Nailer with 1" brad nails. (or hammer & nails)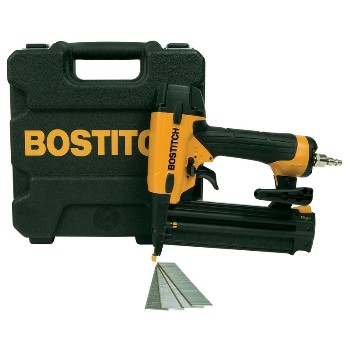 Bostitch BT1855K Brad Nailer Kit – 18 gauge – $119.60
from: Hardware World
The Brad nailer isn't required but I must say it's probably one of my favorite tools. 
Mine is a little smaller pin nailer but it comes in seriously handy!!! Check out my Best of List with the best tools and supplies for refinishing furniture for more.
DIY Hanging Plant Shelves Prep
Step 1:
First off, you will want to sand the pine board down with 120 grit sandpaper while it is a whole piece to keep consistency on the soon to be 3 pieces.
Step 2:
Using your saw, cut the board into the 3 pieces stated above.
Measuring Boards and Tracing Out
Step 3:
Measure across the 24" x 12" board lengthwise, and find the center of the board (divide by 2 = 12" roughly and draw a line with a pencil.
Step 4:
Now measure across one of those halves to find the center. (divide 12" by 2 = 6") Measure in from the bottom 6" and from the side 6" and put a point where the 2 meet.
This is the center point of 1 side. Then you can do the same on the other half.
It will look something like this:
Step 5:
Using a compass, set it to a radius of 3 ½" for a 7" circle, or 4" for an 8" circle. (Our pots are described as 8" pots but the inner ring is a little under that, measure the pot you plan to use and adjust accordingly.) Set the point of the compass on that center point, and trace out the circles on each side.
Don't cut anything yet! We are just tracing everything out for now.
Step 6:
Next we will trace out the angles to turn this rectangle into an octagon. (Refer to the bottom half of the image above for reference.)
You want at least 2" of wood between the circle and the edge of the board to keep the integrity of the wood so that it can support the weight of the pots.
Using your 45 degree speed square, placed on the short edge of the board, estimate which angle will leave enough of a gap.
Our angle ended up starting at about 3 ½". (If you are a beginner and not too sure on this part if you're following the sizes I have here you should also have a 3 ½" starting point for your angle.
Basically you want to measure in from the corner 3 ½" on each side.
Measure in 3 ½" on the short edge and mark with your pencil.
Measure in 3 ½" on the long edge and mark with a pencil.
Then draw a line connecting the 2 and there is your angle!
Follow the above steps for the 12" x 12" and 12" x 10" piece as well.
On the 12" x 12" piece the center point will be the same as 1 half of the large board. Draw out a 3 ½" Radius from that point.
The angle on the 4 corners will be 3 ½" also.
The 12" x 10" will not have circle cutouts – but will have angles on all 4 corners.
The smaller piece's angles will be half of what we did on the larger pieces.
Measure out from each side 1 ¾" and make a mark. Then connect the 2 marks to get your angle.
We should now have 3 pieces with intended cuts; circles and angles traced out.
Making our cuts
Step 7:
Using your jigsaw, with a smooth edge blade, cut the corners off of all 3 pieces.
Step 8:
Use ¼" router with a  ½" round over bit around perimeter of each piece to round the edges – top and bottom. I would recommend clamping the tier to a table like this to keep it stable:
For more info on using a router you can learn the basics here.
Step 9:
Take a drill with a ½" drill bit to make "pilot holes" a ¼" from the edge of the circles you traced out (inside the circle).
Step 10:
Then take your jigsaw, and with a smooth finish blade, start at that pilot hole and follow your line to cut the circle out. Repeat this step on all 3 circles.
Adding Supports
Step 11:
After you have all of the circles and angles cut out, move on to the ½" piece of plywood I told you you would need.
Place it flat on a table, and put one of the tiers on top of it. Trace out the circles onto the plywood.
Step 12:
Then grab your compass again, put it on the center point of the circle, (set it to 3 ½" again to find it).
Once you have the center point, change the radius to 4 ½". Then trace that on the plywood as well – still on the center point of the original circle. Do this 3 times. You should have 3 – 1 inch wide circle bands drawn.
Step 13:
Again using your drill, create pilot holes ¼" in inside the smaller circles of the bands.
With the jigsaw, follow the inner and outer lines you traced. These are the support bands we will be securing the circles with for added support.
Step 14:
Coat 1 side of each band with wood glue, and place around the cutouts on each board, on what will be the bottom of each tier.
Step 15:
Use your brad nailer, or hammer and nails and place 1 nail every 3 inches all the way around each circle band  of plywood to secure it to the board.
Step 16:
For the top small tier, use the scraps from the pine board to cut 8 small pieces ¼" x ¼" as a border around the top – 4 for the angles which are 1 ½" long, 2 for the long edges which are 9 ½" and 2 for the short edges which are 6 ½".
Step 17:
Again, brad nail, or hammer in 1" nails 3 inches apart all the way around the border. It should look like this middle tier:
Sanding & Staining the Hanging Plant Shelves
Step 18:
Use an 80 grit piece of sandpaper to sand the inner edges of the circles down if they are not quite matching up exactly. Then sand all 3 of them with 150 grit, and then 120 grit once more to open the pores up for the stain. For more tips on sanding wood, you can read my post here: 5 game-changing tips on sanding wood furniture.
Step 19:
If you have an air compressor, blow the 3 pieces off with it to remove all dust, then wipe down with a tack cloth. (Or just use a tack cloth) Spray them down with warm water, and use a lint-free cloth to spread it evenly over the pieces. Allow drying for 30 minutes.
Read more on pre-stain methods here: Which Pre-stain method works best?
Step 20:
Stain all 3 pieces with your choice of stain. Allow to dry for the advised length of time on the can, then use your topcoat of choice.  
My all-time favorite is this Oil Modified Water-Based Polyurethane from Zar. Sand with 320 grit sandpaper between coats to get an amazingly smooth finish! (Never use steel wool on water-based topcoats.)
Attaching the Chains
Step 21:
Once you finish the staining and top coats, you can place the eye loops for connecting the chain.
8 on each tier: 4 on top – 4 on the bottom.
Measure in from the edge of the board ¾" on each corner of the RECTANGLE or SQUARE of the tier. (place them before the angles in a rectangle) Offset the placements on the top and bottom slightly so that they don't end up meeting in the center of the board. (About an ⅛")
Step 22:
Attach eye loop to the ceiling, or spot you plan to hang it from. Make sure you attach it to a stud, or ceiling joist.
DO NOT ATTACH ONLY TO DRYWALL. For more info on finding a stud or ceiling joist you can visit: https://homeguides.sfgate.com/ceiling-joist-37699.html or https://www.familyhandyman.com/walls/how-to-find-a-stud/
Step 23:
Next we shorten the chain into sections for each tier. We need:
The leftover can be attached to the eye loop you installed in the ceiling or hook off the wall.
Attach your swivel hook to the end of that hanging upside down.
Measure from the end of the chain to a 14" length. Then using pliers and dykes, hold 1 side of a link, and separate it at the joint to remove the rest of the chain from it.
Then place that opened link through the eye loop it belongs to and close it again. Do this on all 24 corners. (8 PER BOARD)
Hanging the plant shelves
I recommend starting from the top-tier and working your way down. You can connect the tiers to the swivel hook as you go.
If it seems uneven, try putting pots in the bottom tier to weigh it down so that you can tighten or loosen the eye loops until they are all even.
These chains are labeled at 50 lbs load capacity. Make sure you buy the correct chain and don't overload them with the weight of your plants.
Don't forget that when you water your plants they will be A LOT heavier! Plan accordingly.
And there we have it! If you would like to download a printable Materials List, along with larger versions of the Spec Drawings you've seen throughout this post to help along your journey. You can enter your email below for your free download.
If this all seems like too much for you, I also sell these 3 Tier Hanging Plant Shelves in my shop. I'm having a huge sale at the moment on these, any size for $75 AND Free Shipping!!! I have 3 sizes larger than the one I've been discussing, and custom sizes if you'd rather. Check em out!
Custom 3 Tier Hanging Plant Shelves
Wanna save this for later? Pin it to your DIY Board with this image!